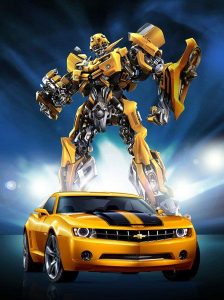 I've been working as a Scrum master since 2014. But during my work at Weeronline, I leaned a bit to Productmanagement. I also got certified as a productowner and discussed a lot of content next to process.
When I was contacted to work as a freelance productowner for 5 months during a maternity leave at Greenhouse Group in Eindhoven, I was really happy and thankful to try this new role officially. A new role in an old environment: again working with the team and product I left end of 2015. I know the product quite well and the current time (grow! NOW!)  is a nice time to start as a productowner.
It was a challenge, going back to a team with the same people as when I left, but in a completely different role. I used to be the one taking care of the team, helping them working in a 'better' way, changing and challenging small and not so small issues in processes. Now, my responsibility is quite different.
The hardest part was accepting changes (and shortcuts) in their processes and 'keeping my role'.
I'm halfway my assignment and in retrospective:
I am challenged on my ability to really ACT, and not just talk, doubt, talk again and keep stuff to myself. Really writing things down clearly and with all details from a business point of view, it's way harder than I gave a productowner credit for in other jobs.
I need visuals.
I need drawings, with a story. A context, a guide to understand the business and functionality in our app.
I need others to perform better. the Business Analyst next to me saves me multiple times a day. In concrete knowledge, but also listening to me asking clarifying questions, to help me be more clear in defining requirements.
I was too hard on the new Scrum master; because he didn't work as I introduced Scrum in the team 🙂
Because he left things unaddressed that I felt were important. I failed to see the new good things he brought to the team.
I found myself being the bridge between 2 worlds more then once: translating developers language into normal language, a gap that can be wide in no time.
Some days feel wasted: just reacting to stuff that breaks.
Some days I feel on top of the world!
While bringing order in a sea of feature requests ( "Please, elaborate a bit more about your  problem…") and making life better for our users in their day to day work.
I like the fact that I can do this until march 1st.
Will update you on my productowner learnings when it's done!
Because the hard question is : will my next job be as a PO or as a SM? 
Suggestions?